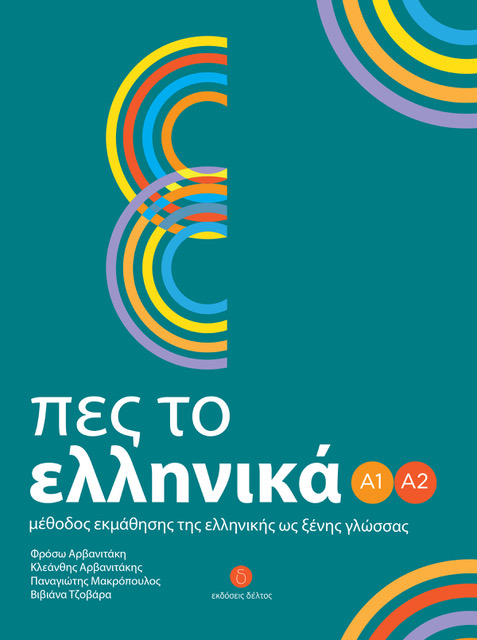 Pes to Ellinika e-book
_e-books
Contents
Please read the "Instructions" towards the bottom of the page before purchasing the e-book.
dialogues and texts based on realistic everyday situations
grammar tables
systematic, often playful, practice on all communication skills
a wide variety of grammar and vocabulary exercises
review exercises on grammar and vocabulary every five lessons
Instructions:
In order to be able to download an e-book you must create an account on deltos.gr and complete the purchase while logged in. You can create an account by clicking the icon that looks like a person at the top right part of any page on the website. After the purchase is completed click on the same icon that looks like a person and you will find your "Purchased e-books" under "My account". By clicking on "Purchased e-books" you will be presented with a link to download the file.
Both an Adobe ID and
Adobe Digital Editions
are needed to open the e-book file. After you install Adobe Digital Editions, open it, go to the "Help" menu and click on "Authorize computer". From there you can either use an existing account with Adobe or create a new one. If indeed you already have an account with Adobe that uses a different email address than the one you used for buying the book then you should create a new one with the same email address that you used for buying it.
After completing authorizing your computer you can just double-click on the downloaded e-book file and it will open inside Adobe Digital Editions. If you face any problems with Adobe Digital Editions we suggest using "PocketBook" app for iOS and Android, and "Bluefire Reader" for desktops or laptops (Windows only).
Authors
Froso Arvanitaki
Kleanthis Arvanitakis
Panayiotis Makropoulos
Viviana Tzovara